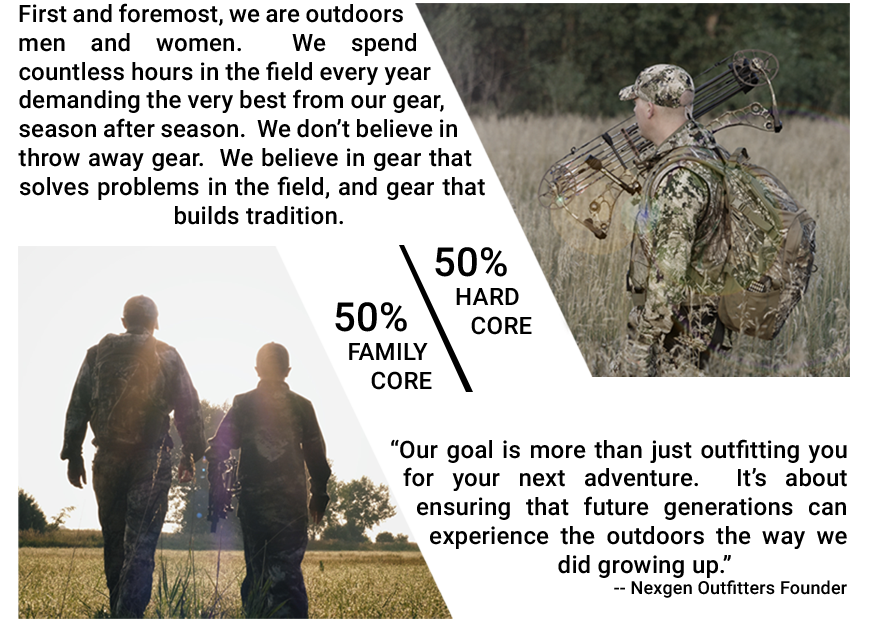 ---
Most of the Nexgen kids were born during our careers in the outdoor industry, so each was naturally introduced to the Great Outdoors at an early age. It's inspiring watching them grow to appreciate all the outdoor lifestyle has to offer. This is among the greatest gifts we can give to our children. It is our legacy, and theirs.
Our spouses came from, or quickly embraced, this active outdoor lifestyle. They know, just as our children have learned, it is their right and responsibility to cherish God's Earth and not take for granted the opportunity He provides us to enjoy His creation – our marvelous natural resources, the great gift of our land, wildlife and natural habitat.
We – all of us, our spouses and our children – instinctively treat the land and wildlife with utmost respect. That is a cornerstone of all we do and why we do it. And that respect influences what we do at Nexgen Outfitters– provide quality products that equip others to maximize their enjoyment of the Great Outdoors. With that, we hope you'll join us on this journey!
---
16 Yrs Customer Service & Camp Merchandising
The outdoors, and helping people be successful in the field is the only work I know. We're all pretty damn good at it!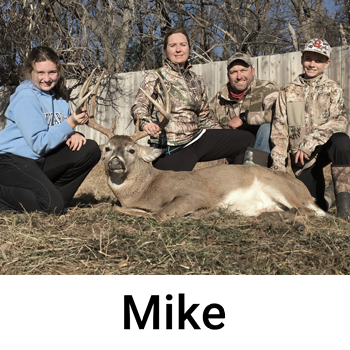 20 Yrs Merchandising, Planning & Inventory

My family and I are ALWAYS in the field or on the court, and we wouldn't want it any other way!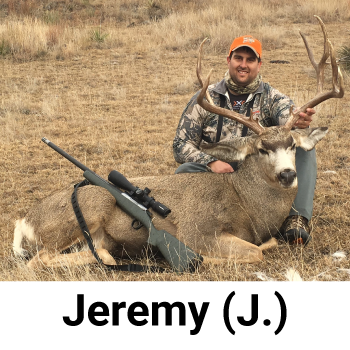 17 Yrs Marketing & E-Commerce

As the marekting and number guy, my favorite story problem is still bullet drop across a cool Nebraska pasture!
---
15 Yrs Merchandising
The best thing about hunting and fishing, is that you don't have to actually do it to enjoy it. You can go to bed every night thinking about how much fun you had twenty years ago, and it all comes back clear as moonlight!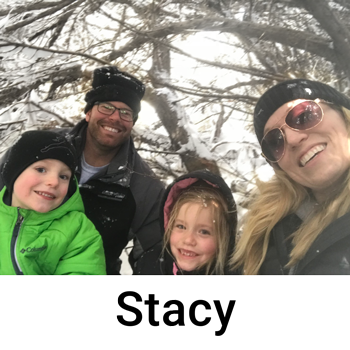 10 Yrs Planning & Inventory

The outdoors is the best place to raise a family and ensure we instill the right values. Plus, do you really think these guys could do this without me!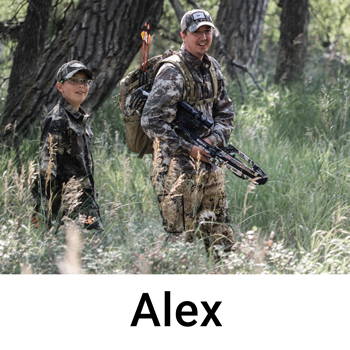 14 Yrs Merchandising & Product Development

We ARE prestige worldwide! And I love solving problems from the field with innovative gear that's easy on your wallet.