Posted by Quinn on Aug 4th 2022
First let's quickly dispel that the answer to that question by a retailer offering the Sitka line for sale, can obviously seem pretty self-explanatory; "yeah, it's worth it or why would we sell it?". BUT WAY MORE than an avg retailer just trying to get orders at the highest ring possible, Nexgen Outfitters prides itself on building a relationship with the consumer and providing the most appropriate gear for their budget and hunting style. I'll talk about a few scenarios in this article and how Sitka brand gear fits (or not) into the gear considered for each one.
ALREADY COMITTED TO PREMIUM GEAR
For hunters who have decided that premium hunting clothing is the best fit for them, there are still several high-end brands to choose between. Makers like KUIU, First Lite and Kryptek compete in the technical hunting clothing market, but for me Sitka continues to set itself ahead of the pack for a couple reasons.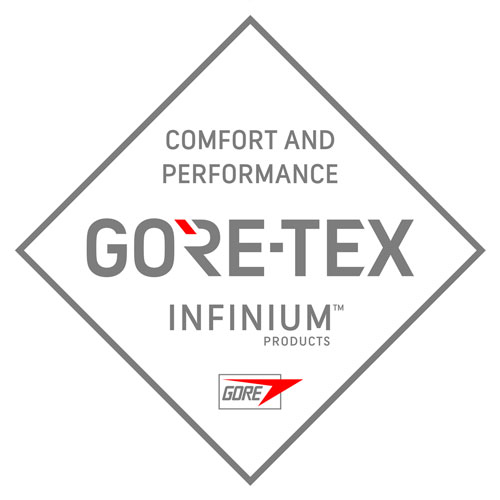 Sitka's close partnership with W.L. Gore provides access to unmatched facilities, scientists, and designers. Mixing the hunting expertise of Sitka's product developers with the superior fabrics developed by GORE simply creates purpose-built garments the others can't match. And it's not just GORE. For example, this year's launch of the Aerolite collection is through a deep relationship with Primaloft insulation development engineers. This new synthetic down product solves the problem of staying warm when wet by incorporating near weightless silica gel air pockets into the individual strands of fiber and maintaining loft (insulation) in any condition.
That same relationship with GORE allowed the transition of mimicry-based camo into concealment. Development teams tapped into the knowledge of a visual physicist while turning the concept of camouflage on its head. I mean really, what is a "visual physicist" doing with a project in the hunting industry, but this is also exactly what I'm talking about in access to resources with the same passion to solve outdoor problems. In what Sitka has coined "the science of nothing", the GORE OPTIFADE CONCEALMENT patterns capitalize on how big game animals see in various terrain to prevent them from recognizing hunters as something dangerous. If even spotted, the hunter is processed as a harmless part of the background.
So, if you've already decided that the latest tech should be as much a part of your hunting clothing as it is the rest of your hunting gear, then we recommend Sitka as the leader. From the sourcing of the most purposeful materials to the thoughtful construction and finally scientific concealment, Sitka and Gore are the clear winners for us.
---
PAYING FOR A GUIDED TROPHY HUNT
I spent several years as a guide for antelope, deer, elk, and bears and was fortunate enough to team up with hunters from all over the world for successful harvests. In that role the best guides are a lot like the best athletic coaches. You try to put each individual hunter into a scenario that takes advantage of their skills and the conditions they are able to handle for the most enjoyable experience. That's also where my experience leads me to recommend using premium gear in conjunction with saving for equipment, tags, and guide services.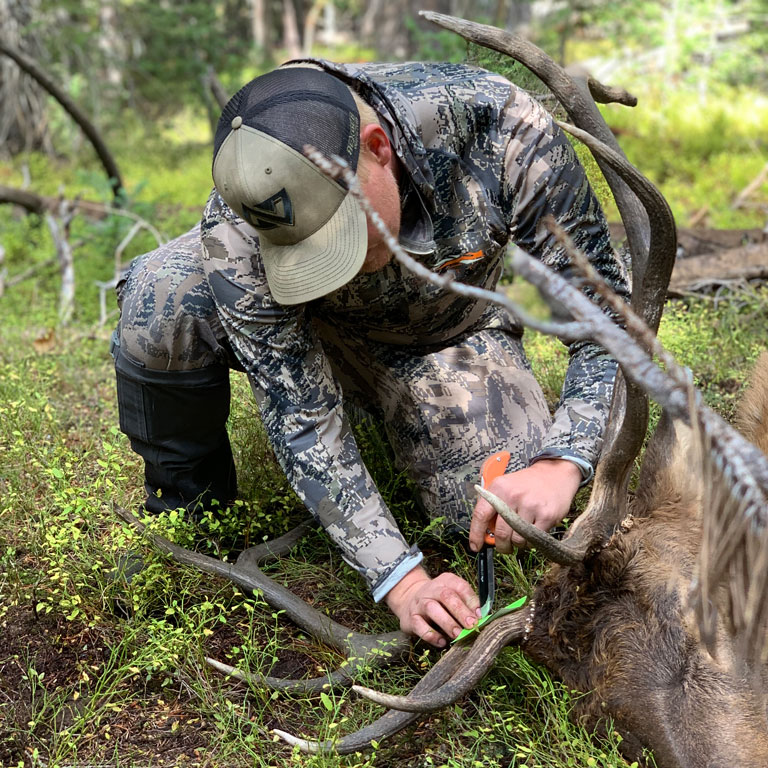 The guides spend plenty of time discussing the big game they have observed around the property, and what kind of hunt it will take to harvest each animal. Plans detailing a hike up the "eliminator trail" before sun-up in below freezing temps to be set and waiting for the 60 degree sun to bring him right out to the "trophy wallow" are not uncommon. But the hunter in the group using basic poly/cotton pants and hoody in green foliage print camo is likely not going to get the opportunity to be on that wallow. So again, when you decide to make the investment for a guided trophy hunt, be sure to also plan on investing in the Sitka Brand Gear that will allow you to take on any conditions and really maximize the participation and enjoyment of your trip.
---
EVERYDAY BACK AT THE HOME RANGE
While many hunters completely see the value of premium Sitka clothing in the first two examples, the hunting apparel for a "home game" quickly becomes almost infinitely diverse. Obviously the 4-day rifle deer hunter in his home unit within a mile of home or the truck doesn't have a need for diverse technical fabrics or scientific concealment. Nor does a few weekend waterfowl trips to a 16' permanent heated pit with more burners and utensils than a home kitchen.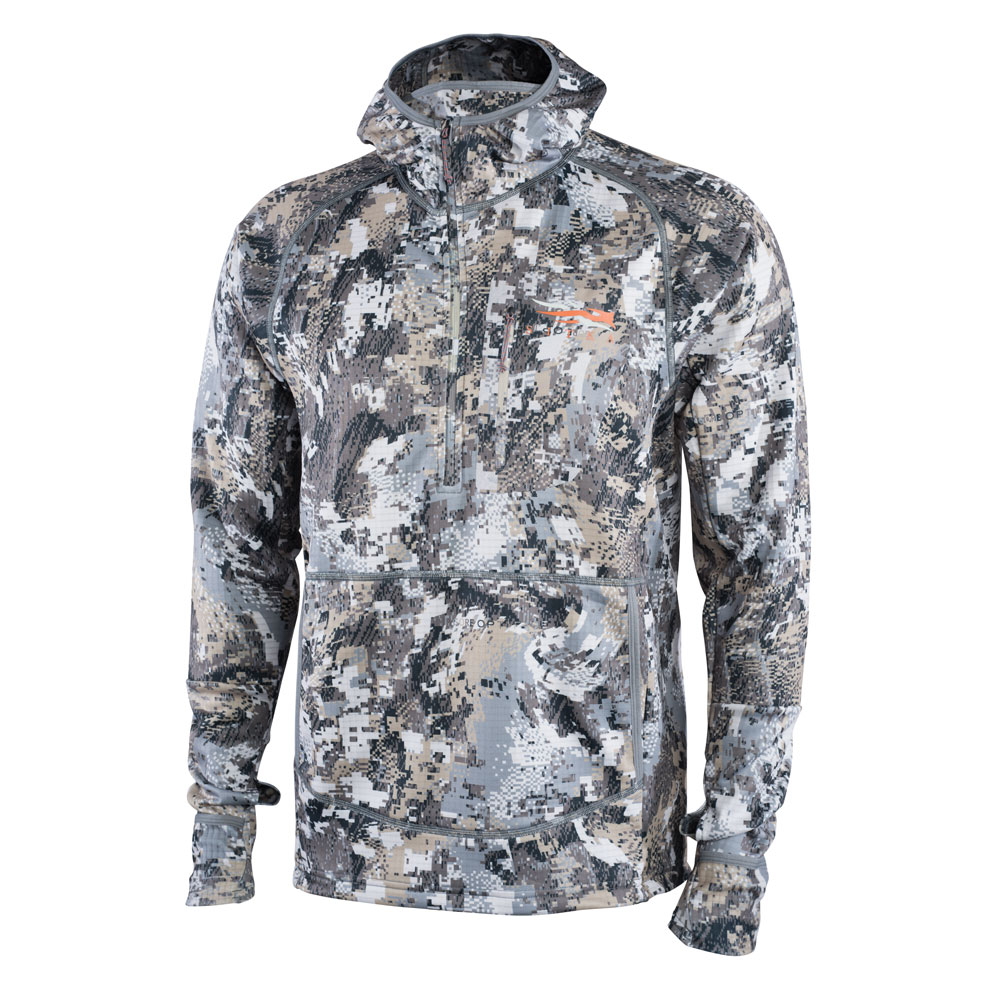 On the flip side of that are the fanatics who aspire to spend 80 or 100 days (we're not kidding) in the field every year in pursuit of several species in every weather condition. What Sitka offers this hunter is incredible versatility produced by the hi-tech fabrics and purposefully designed layering systems. Plus, after several years of 100-day seasons you'll appreciate the unfailing durability and odor control when the same system is still going strong. Which by the way lends itself perfectly to building up your Sitka gear hunting systems over time. A little new gear allowance each year will absolutely go toward continually building a system with no concern for having to replace worn out pieces after one, two or even several years.
If you're on the fence about whether premium hunting apparel is a valuable investment for you, try something like the fanatic hoody. Priced at $189, many of Sitka's benefits are in full display and could let you eliminate a couple obsolete tops from your hunting closet. Body mapped fleece construction puts warmth in the best places but no increased bulk. Innovative designed sleeves and facemask will leave you wondering why anyone else doesn't think of it, and polygiene odor control technology in tandem with optifade concealment leaves you smelling just as invisible as you'll look.
---
THE BIOLOGY OF FOCUS
I'll wrap up by saying more time in the field means more chances to catch a dominant buck or bull with his guard down, plain and simple. However, what is sometimes not so simple is the difference between just being there and being READY. Basic human biology actually dictates how focused our minds can be as our comfort level changes.
(Unless your part of an elite military group spending incredible amounts of time training your body to respond a specific way regardless of pressure, pain or weather conditions – in which case we deeply appreciate your dedication and service to protecting our ability to own guns and hunt freely)…I digress, but can't think of a better reason!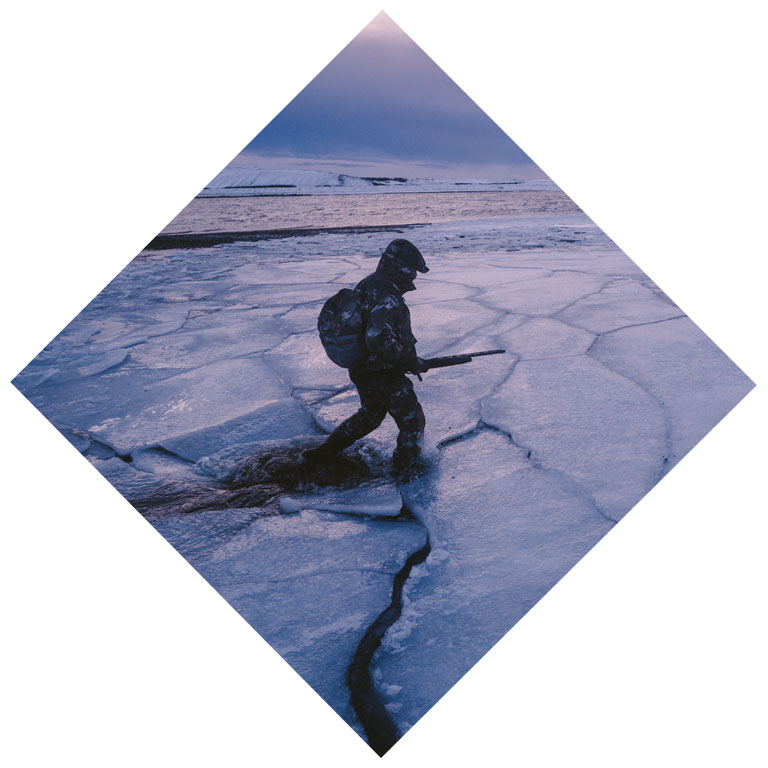 So, when a shot opportunity presents itself you likely do not realize your mind is balancing all your fine motor movements (like safely drawing, touching anchor points, aiming, and smooth release) with its natural fight or flight reaction to being uncomfortable (like hot, cold, wet, tired, etc.). After all the painstaking attention on preparation and equipment, make sure your clothing gear is not the weak link in your pursuit. Outsmarting the natural instincts of a wild animal on top of everything mother nature dishes out is why we're passionate about our sport, and why we celebrate the harvest. Trust Sitka Hunting Gear for the ultimate focus when going home early is not in your nature!